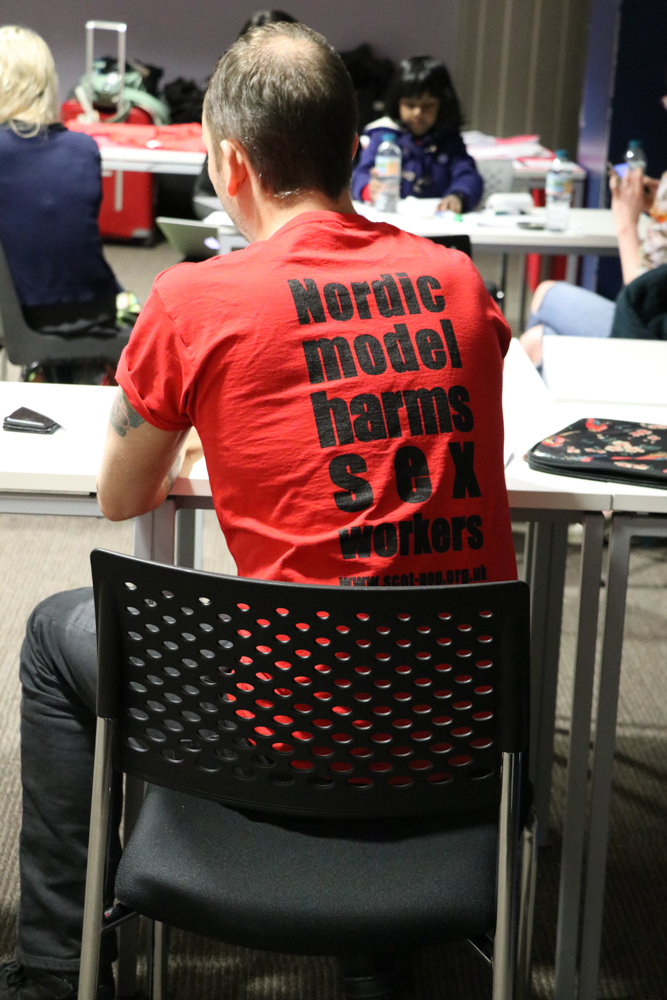 We are a sex worker-led charity that advocates for the safety, rights and health of everyone who sells sex in Scotland.
We believe that sex work is work, and that sex workers deserve protections such as labour rights. Along with Amnesty International, the World Health Organization and the Global Alliance Against Traffic in Women (GAATW), we believe that the decriminalisation of sex work best upholds the safety and rights of people who sell sex. Like these organisations, we believe that the Swedish model has been a disastrous failure for sex workers.
We believe in the right of all sex workers to organise and unionise for better workplace conditions. We believe that everyone who sells or trades sex deserves to be listened to.
We believe that services for people who sell sex should follow a harm reduction approach, ensuring the rights of sex workers are upheld. Services should be designed and run in full consultation with sex workers, ideally with sex workers leading the process.
We believe that punitive policies which attempt to limit migration increase the vulnerability of migrants who sell sex to exploitation and abuse. A huge range of diverse and complex situations are referred to as trafficking, while anti-trafficking laws are often used against migrant sex workers themselves – to make their lives more precarious. We believe that exploitation is best tackled by strengthening and upholding the rights of migrants who sell sex, especially undocumented migrants.